Rishi Datta
Head of Analytics at NTT Data
This assessment is excellent for recruiters to analyse the candidate's skills and clearly provides input on their technical knowledge.

Rithul Krishnan
Senior Data Scientist at Lowes
While hiring for quality data analysts, their assessment provides upfront information on key skills areas of a candidate.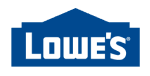 Abhishek Agarwala
Head Of Engineering at Pharmeasy
The foundit test is very comprehensive and allows you to easily gauge the talent of young professionals in the market.