A career objective is like a statement about what you want to do in your job. It's something you put on your resume to tell people about your goals and what you want to achieve.
You can give examples of what you want to do and what you hope to accomplish. It's not necessary to include a career objective, but if you write a good one, it can get the attention of the person who is hiring.
However, it's important to know how to find a good job before you make a strong resume and start applying for jobs.
What is a career objective on a resume?
On a resume, a career objective with examples outlines relevant skills you have mastered so far and describes the career you wish to pursue at a given company.
Candidates who have no previous work experience in the industry they're applying to, or who have changed careers, should use resume objectives.
While a resume heading statement may be called an "objective," it should not be the only focus. Getting a job is the purpose, everyone knows that. According to HR experts, writing things like "I'm seeking a challenging position where I can expand my skills" is a relic of the '90s. Make sure you don't turn it into an individual mission statement.
Recruiters today are looking for an objective on a resume to demonstrate how your qualifications will help them.
4 Important Tips to Write Effective Resume Objectives
We've put together a few tips on how to turn your resume objective into something that will encourage hiring managers to read the rest of your resume.
Also Read: Career objective in resume for fresher engineers
1. What are resume objectives?
This is also referred to as a resume objective (or career objective example) and it is a summary of your short-term goals and what makes you seek employment. You should place your resume objectives at the top of your resume to grab the attention of the hiring manager and should explain why you're the best candidate for the job.
2. How important is it to include an objective on your resume
You can use a resume objective statement to make your resume stand out no matter your professional background or level. Include an objective in the following cases, though, if you think it is beneficial:
Include an objective if you are a recent graduate without much previous experience or entering the job market for the first time. This helps the hiring manager understand how your career goals align with the job opening.
A career change is on the horizon
An objective statement is useful if your career experience is outside the industry you are applying to. It explains why you are making a change and gives insight into your goals.
Your geographic location is changing
If you're planning to move to another city, the hiring manager may be confused by your current address. For those who plan to move out of town, mention that in your resume objective to avoid being disqualified.
3. What makes an effective resume objective?
You should consider the resume objective or the introduction in your resume. Your cover letter may be the first thing a prospective employer reads about you, so make sure it's informative and concise.
If you are writing an objective statement for your resume, keep these things in mind.
Writing should be concise
It is common for a recruiter or hiring manager to comb through several resumes at once to determine which candidates have the skills and experience to advance to the next stage. Keeping your resume objective short and strong will help you capture their attention. If necessary, remove filler words like "the", "like", "a", etc. A resume can be easily read if you highlight the most important portions.
Customize it for each job
Adapt your objective statement for the job you are applying for instead of writing one that is generic. Identify the skills or requirements that match your strongest attributes or experience by reading the job description and highlighting them. You are more likely to get a deeper look at your experience if you include an objective specific to the role you are applying for.
Get a good start on your resume
Your resume objective should instantly grab the reader's attention, just as great stories include a captivating hook. Recruiters and hiring managers get a sense of what you are capable of by highlighting a few essential skills and your current goals.
Focus on your best qualities and lead with them
It would help if you considered strengths relevant to the job role and qualities you're proud to possess. For example, you might also note skills such as "organized" or "driven" as well as "dedicated and skilled." In addition, mention any licensing, certifications, or degrees relevant to the position you are seeking.
Although your educational experience will be listed elsewhere on your resume, including your certificates or degrees in your resume objective can put you in a better position with the employer. So you should include this, especially if you're starting your career or changing your industry.
As an employee, describe how you will add value
Managers are more concerned with the value of the candidate than whether they should hire them. You are more likely to be selected over another candidate at the same experience level if you clearly state your value proposition. You can use this section to describe your ambition, work ethic, success history, or special skills.
4. Examples of objective statements on resumes
First-time job seeker/new graduate:
In my current full-time position, I would like to use my knowledge of market analytics to increase profitability in the finance industry.
Changing careers or industries:
Accountant with years of experience in managing commercial finance for mid-sized organizations. I am looking for an opportunity to use my decade of experience to serve the state government."
Changing your geographic location:
I will be moving to San Francisco in August and hope to find a job with a growing startup there. In addition to writing JavaScript for more than eight years, I have more than ten years of experience in the technology industry."
Aiming for industry advancement:
The automotive industry has been my professional home for over seven years and has provided me with a stable career path. Interested in the office manager position at your fast-growing auto dealership to utilize my team management skills."
Also Read: Career options after 12th Humanities

Resume Objective Sample for Freshers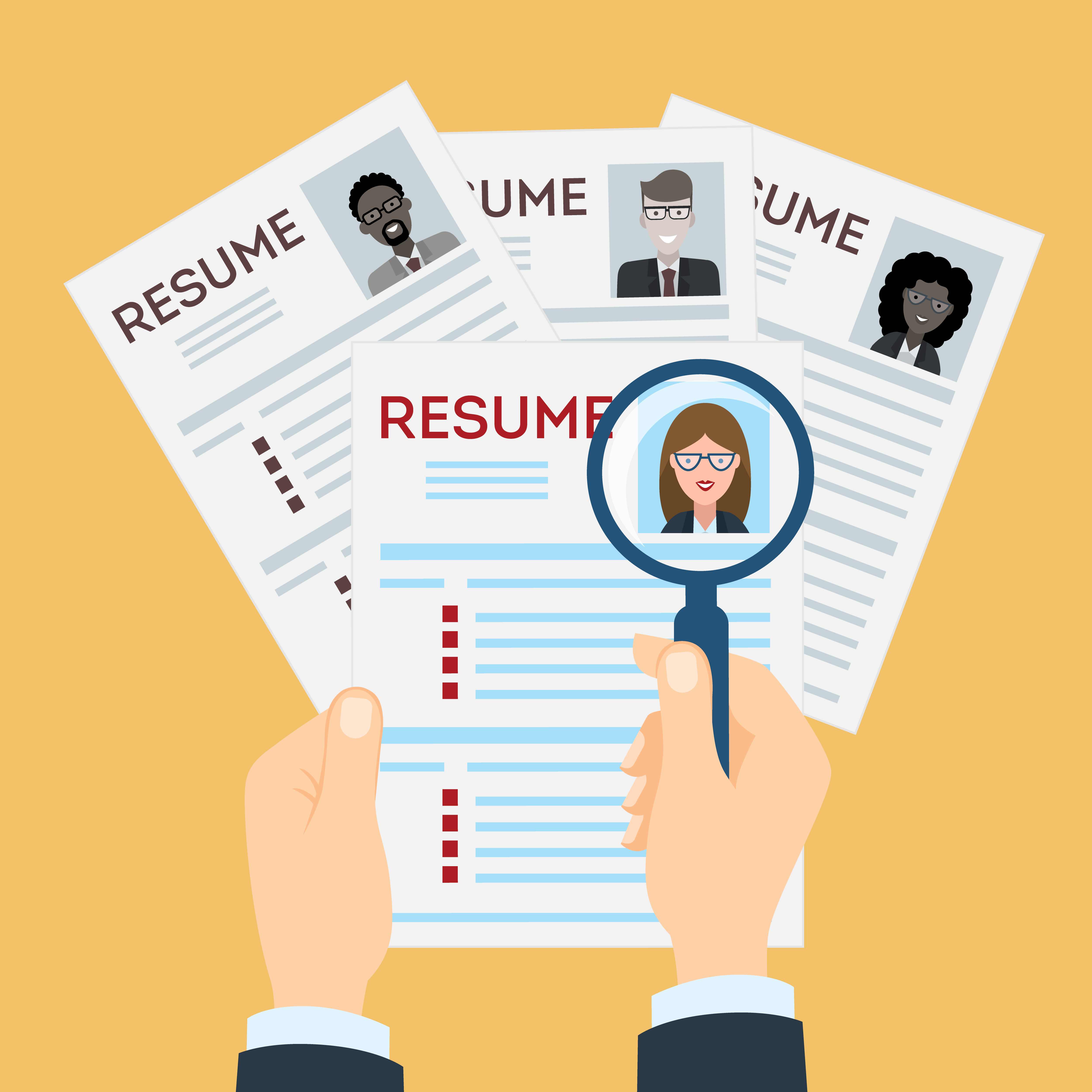 Employers have an opportunity to learn about the match between your skills and talents and the job requirements with your resume objective. An objective statement for your resume can be customized for the job you're applying for. The experience adds value to your resume and helps you stand out among other applicants.
Employers will notice that you've clearly defined your professional goals and possess the necessary skills to succeed in the position you're applying for.
Things to Keep in Mind
A strong professional trait should be the first element of your resume, followed by two to three skills, a description of your professional objectives, and what you expect the company to accomplish.
Use the company's name along with the position you're applying for.
Don't go too long. The sweet spot is 2–3 sentences or 30–50 words.
Pronouns in the first person should be avoided.
Add impact to your resume by using action verbs.
Best Objective Templates for Resume
An associate of retail that is hardworking [strong professional trait], proficient in POS technology and inventory management [two key skills].
As a Sales Associate at Chiller Outfitters [the position], you wish to increase sales and boost customer loyalty [what you hope for the organization].
Obtaining a management commendation for excellent customer communication while volunteering at Goodwill as a cashier and re-stocker.
Career Objective Examples
My organisation and research skills will help me support internal and external communications as an administrative assistant with Acme Inc.
Interested in expanding my skill set through external training to boost all major front desk KPIs.
Looking to implement time-saving measures for all ABC Corp executives through the use of organizational skills.
An enthusiastic sales representative with a BS in Biology, looking to boost sales at Azult Medical.
Proven track record of successful collaboration across functional lines. Aiming to provide Apple New York with project management excellence.
A data science graduate looking for a position as part of Quanticum's business intelligence team.
Looking for a position at Masterson and Company where I can gain practical accounting experience.
Career Objective Sample for 20 Different Industries
Marketing
Finance
Sales
IT
Education/Teacher
Management
Recruitment/HR
Architecture/Interior Designing
Supply Chain/Logistics
Travel/Hotel
Media/Journalist
BPO/ITES
Medical/Healthcare/Hospital
FMCG
Engineering
Legal
Textile/Garment professional
Real estate
1. Marketing career objective examples
Example 1:
Professional digital marketer looking to get a position as an SEO Specialist with XYZ company with strong skills in SEO and SEM, attention to detail, and a solid background in online marketing.
Example 2:
As part of integrated marketing communications, a resourceful individual with a proven track record to implement successful marketing strategies, boost organic traffic, and improve search rankings seeks a position as Marketing Associate at XYZ company.
2. Finance career objective examples
Example 1:
A senior finance and accounts manager at ABC Ltd needs to be ambitious and self-motivated, have experience with financial modeling and reporting, and have a working knowledge of Tally and SAP. I am a finance MBA graduate from CBA University.
Example 2:
An experienced junior financial analyst who knows how to make the right financial decisions by blending solid analytical and quantitative skills with a strong passion for the finance industry can be utilized to enable accurate economic decision-making.
3. Accounting career objective examples
Example 1:
I am an experienced accountant seeking a similar position in an XYZ Company to expand my knowledge of taxation and accounting software, computational skills, and problem-solving abilities.
Example 2:
For mutual growth and success, I am seeking a position as an accountant in your organization, utilizing my educational qualification, bookkeeping skills, and analytical capabilities.
Also Read: Career Options After 12
4. Sales career objective examples
Example 1:
An experienced sales professional with 4+ years of lead generation and lead qualification experience, proven customer service, and strong communication skills to perform a Sales Associate role effectively in your organization.
Example 2:
Seeking a position as Regional Sales Manager where 5 years of sales experience can be used to identify sales opportunities through people management, relationship building, and networking to increase company revenue and improve sales bottom line.
5. IT career objective examples
Example 1:
As a technical and database professional, I seek a challenging role within a reputable company in which to utilize my skills for the growth of the company and to gain an understanding of the newest trends in the IT sector.
Example 2:
Aspires towards an IT service management position in a company that is welcoming of innovative ideas, provides growth opportunities, and has a conducive environment for accomplishing projects. XYZ University – Bachelor of Technology in Computer Science.
6. Education/Teacher career objective examples
Example 1:
As a preschool teacher, I have worked with students of different racial backgrounds and cultures for the past 5 years to implement effective teaching practices.
Example 2:
The position of Elementary English Teacher in a progressive institution would allow me to utilize my strong teaching skills and assist students in reaching their full potential.
7. Management career objective examples
Example 1:
After completing a degree in management from AB University and gaining experience as an intern at a renowned company, I have developed solid leadership and management skills; I seek a management position to bring forth innovative ideas, analytical perspectives, as well as superior product knowledge and organizational skills.
Example 2:
As a team player, I am intelligent, driven, organized and, motivated to achieve success in the company's strategic goals. I am looking for an available leadership position with ABC company.
8. Recruitment/HR career objective examples
Example 1:
As a Human Resource Management Professional looking for an opportunity to enhance the overall strategic plan and direction of an organization, I have experience in managing staffing, employee relations, and project management.
Example 2:
I am looking for a Human Resources Coordinator position with ABC company, where I can utilize my experience and knowledge of HR policy-making, negotiation, and conflict resolution.
9. Banking career objective examples
Example 1:
A highly motivated individual with excellent presentation skills who aims to translate theoretical knowledge of banking principles into practical applications of accounts opening, wealth management, and forex transactions.
Example 2:
Eight years of experience in the banking sector. Seeking a position as a Relationship Manager with a reputable bank using my excellent interpersonal and communication skills to bring in new clients, maintain relationships with existing clients, and increase revenue.
10. Architecture/Interior Designing career objective examples
Example 1:
A creative interior designer with 6 years of experience in Project Management and Space Planning is looking for a position with a reputable real estate firm. I have expertise in using AutoCAD in the design of aesthetic, quality residential, and commercial structures within clients' budgets.
Example 2:
A professional designer with extensive experience in designing floor plans, elevations, and ceilings in AutoCAD is looking for similar positions and responsibilities in the hospitality industry.
11. Supply Chain/Logistics career objective examples
Example 1:
The supply chain analyst has a thorough understanding of purchasing quality raw materials and coordinating timely transportation. Factors like optimizing freight, complying with trade regulations, and avoiding costs are key. Looking for a similar job role at a multinational company.
Example 2:
An experienced Warehouse Manager who is deadline-driven. Experience managing inventory levels and capital budgets for a variety of distribution warehouses. A reputed logistics company would be a good fit for this position.
12. Travel/Hotel career objective examples
Example 1:
Experienced Travel Consultant with more than 4 years in the tour and travel industry. Preparing travel itineraries, arranging domestic air travel for groups and individuals, and resolving customer complaints are some of my major job duties.
Example 2:
A highly motivated Floor Supervisor experienced in recruiting, training, and developing over ten floors of team members. Upon completing a year of experience, promoted to Assistant Floor Manager. An opportunity to grow in a rewarding environment would be most rewarding to me.
13. Media/Journalist career objective examples
Example 1:
Seeking a position as a News Reporter with a reputable media house where gathering and reporting information on multiple matters within strict deadlines are primary job responsibilities. With over 3 years of experience and an open attitude to working 24/7, this professional is dedicated and energetic.
Example 2
An experienced copy editor with 8 years of experience in handling marketing materials such as websites, brochures, press releases, and magazines. Having written and proofread materials before they are submitted to the printer is one of my areas of expertise.
14. BPO/ITES career objective examples
Example 1:
An experienced BFSI project manager with more than six years of experience handling numerous projects in the quality and operations sectors. Possess a knack for solving problems and applying analytical skills in meeting clients' diverse demands within a strict deadline. Achieves goals on time.
Example 2:
A highly responsible Training Manager who develops and conducts unique training programs to better understand the products and processes of telecom companies. Organize company-wide workshops for leadership and motivational training materials with a team of 25 trainers.
15. Medical/Healthcare/Hospital career objective examples
Example 1:
I am a licensed physical therapist with expertise in treating children and adults with physical disabilities, injuries, and illnesses. I am seeking a fulfilling and challenging environment in offices, hospitals, and nursing homes to contribute to the improvement of overall human welfare.
Example 2:
Registered Nurse seeking a career as a nurse in a hospital, nursing home, or similar setting providing quality care to patients and educating them about different health conditions. Working nights and weekends as a dedicated team player.
16. FMCG career objective examples
Example 1:
Graduated with a master's degree in marketing from a business school. Looking for an opportunity as an Area Sales Manager in which I can apply my five years of sales experience to identify new markets, support sales staff, and launch various sales campaigns.
Example 2:
Professional Collection Manager with six years of experience in managing collection operations, implementing collection policies, procedures, and activities. An FMCG job position in India in the same line of work would be ideal.
Also Read: Career objective for teacher resume
17. Engineering career objective examples
Example 1
Graduated from XYZ University with a B.Sc. in Mechanical Engineering and two years of work experience at ABC Company. Interested in obtaining a relevant position with a renowned automobile startup. Possess excellent skills in data analysis and research.
Example 2:
Experienced Civil Engineer seeking a managerial role at ABC Company as a result of 5+ years experience managing engineering operations. Multiple projects can be handled simultaneously with minimal supervision. We are committed to offering our clients the best service possible while focusing on safety, the environment, and health.
18. Legal career objective examples
Example 1:
Legal drafting, arbitration, corporate affairs, and labor laws are among the areas of expertise of this accomplished lawyer. I am looking for a top-level position in a reputable law firm where I can assist clients with the skills I have gained in the past 8 years.
Example 2:
I have two years of experience working as a junior advocate in district and session courts (home development, land development, commercial property development projects). Interested in a more challenging position in a similar setting.
19. Textile/Garment professional career objective examples
Example 1:
Designing fashion trends and techniques, manual designs, and CAD with excellent knowledge of fashion trends and techniques. Experience in the textile and fashion industries for over 7 years. This application aims to secure a lucrative job role in a reputed fashion house, where I can showcase my technical and designing talent.
Example 2:
The merchandise manager has five years of experience managing multiple roles from the purchasing of quality fabrics and distribution to negotiating costs on behalf of the garment manufacturer. I am seeking a similar position with a reputable company where I can utilize my experience with working with embroidery fabrics to produce praise-worthy results.
20. Real estate career objective examples
Example 1:
A real estate player with a passion for organization and excellence. Offers commercial and residential properties for sale and lease in Delhi-NCR. Increased revenue to 10% on a year-over-year basis with recurrent sales and leasing of properties to corporate giants in the last 4 years, contributing significantly to the growth of the company.
Example 2:
Taking care of a customer base of over 100 clients while working with a reputable real estate firm. Creating daily and monthly sales reports and assisting in the implementation of customer retention strategies for senior management. A position with a reputed company with a similar role and enhanced responsibilities are desired.
FAQs on Career Objective for Resume
Q1. What is the purpose of including a career objective on a resume?
Ans: The career objective on a resume serves as a brief, concise statement that highlights your career goals and the value you can bring to a potential employer. It provides employers with a quick understanding of your career aspirations and how your skills align with their needs.
Q2. How long should a career objective be on a resume?
Ans: A career objective should be short and to the point, typically consisting of 1-2 sentences. It should convey your career goals and what you can offer to the employer in a concise manner. Avoid lengthy or overly detailed statements.
Q3: Should I tailor my career objective for each job application?
Ans: Yes, it's advisable to customize your career objective for each job application. Tailoring it to match the specific job and company you're applying to shows that you've done your research and are genuinely interested in the role. Highlight relevant skills and align your goals with the position.
Q4: What information should I include in my career objective?
Ans: In your career objective, include:
1. Your desired job title or position.
2. Your relevant skills or qualifications.
3. A brief statement about your career goals.
4. A mention of how you can benefit the employer or contribute to their success.
Q5: Can I use a generic career objective for all my job applications?
Ans: While a generic career objective may save time, it's more effective to tailor it for each application. Specificity shows your genuine interest and makes your resume more compelling. Use the job description and company research to craft a unique career objective for each application.